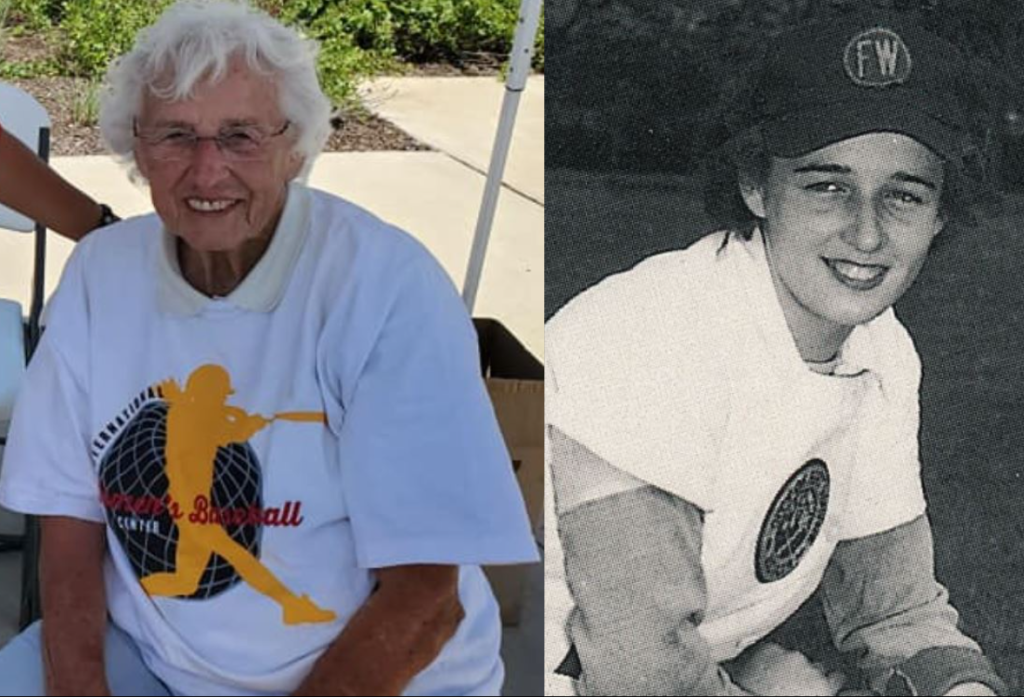 Award Information
This prestigious award, bestowed by the International Women's Baseball Center in honor of beloved Rockford Peaches player, Shirley "Hustle" Burkovich, celebrates an individual* who demonstrates outstanding commitment, leadership, and dedication to the empowerment of women in all aspects of baseball and life.
To nominate a person for the Hustle Award, the following information will be needed:
Why does this person deserve this award?
What achievements has this person completed to make them worthy of this award?
Name and contact information of the nominator.
Name and contact information for the proposed recipient.
Nominator's affirmation of the nominee's character.
WE WILL NOT ACCEPT AN INCOMPLETE APPLICATION
Due to the character clauses of the award, all nominators must sign affirmations to the credit of the nominee's character to the best of their knowledge.
Any active IWBC Board Members are ineligible for the award.
Some of this information will be specifically asked in the nomination form.
Shirley "Hustle" Burkovich
Like many girls of her generation, Shirley began playing baseball with her brother and the neighborhood boys. In 1948, her brother convinced her to try out for the All American Girls Professional Baseball League (AAGPBL) and, at just 16 years old, Shirley joined the AAGPBL and played from 1949-1951. After retirement Shirley never stopped serving as an advocate for women and girls in baseball, working with the AAGPBL Players' Association and being an IWBC founder. Whether she was advocating for girls and women in baseball, acting as a mentor, mediator, or defending and supporting her friends, Shirley was simply good. She was honest, kind, and always true to her principles. There was no greater friend.