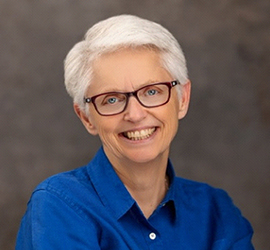 KAT WILLIAMS,
Chief Executive Officer
Kat Williams is a Professor of Women's Sport History at Marshall University, Founding President of the International Women's Baseball Center, and the author of several articles about women's sport including "Sport A Useful Category of Analysis" and two books, The All-American Girls After the AAGPBL and Isabel Lefty Alvarez: The Improbable Life of a Cuban American Baseball Star. Through teaching, scholarship and advocacy, Kat is dedicated to the preservation of women's sport history, and to helping girls become independent, confident leaders.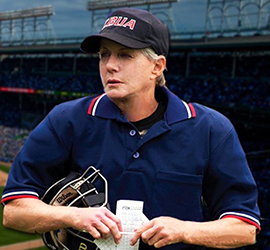 Perry is one of the nearly invisible number of ladies who have literally had the balls to go for baseball umpire-hood. She is an international umpire with 35 years of experience at all levels of amateur and professional baseball, including major league spring training, and logs 150-200 games per year. Although she still plans on umping for some time, her focus shifted toward inspiring the next generation of women umpires; she hopes that in her lifetime she will see a woman umpire in a regular season MLB game. She is a board member of the International Women's Baseball Center, Inc. and an advisor to Baseball for All.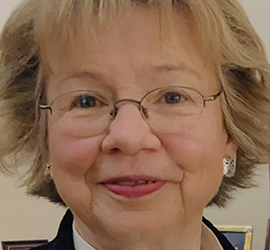 HON. ROSEMARY COLLINS, Ret,
Director
Hon. Rosemary Collins recently retired as a Circuit Court Judge for the 17th Judicial Circuit in Rockford, IL. An internationally recognized leader trained on the dynamics of domestic violence, she established Children's Safe Harbor, a free exchange and supervised visitation center, and was a founding board member of the Family Peace Center. She believes in the positive role of sports in childhood development and proudly recalls as an adult player on a woman's softball team singlehandedly executing a double play while playing second base.​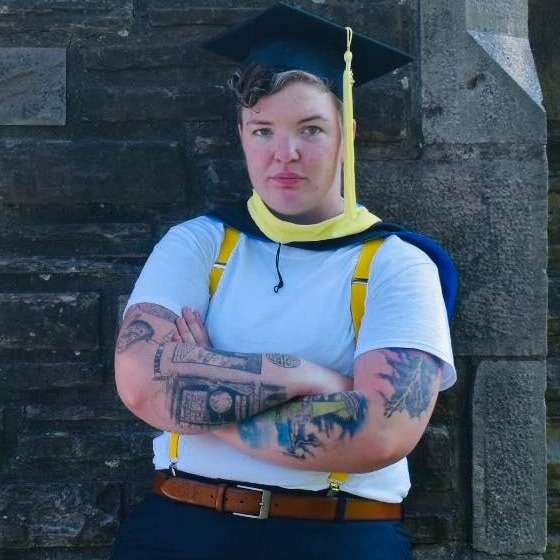 Kate is an Library Operations Manager at University of Michigan Libraries, an historian, and a longtime Blue Jays fan. They have completed graduate coursework at both the University of Michigan and Marshall University with the hope of putting their skills into spreading the word and advocating for girls' and women's baseball. Starting as a dedicated volunteer with the IWBC, they now use their education to provide specialized skills to both sports history and archives. Kate has participated in many of the IWBC digital content production projects, including moderating and producing the podcast Step Up to the Sport.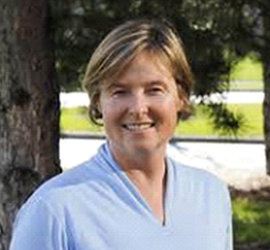 DR. CATHY HEADLEY,
Director
Dr. Cathy Headley is an associate professor in Kinesiology at Rockford University and a passionate Chicago Cubs fan. Her earliest memories are learning how to score baseball on her father's lap watching the Cubs. She tried out for the Colorado Silver Bullets (and didn't make it!) yet continued to coach young girls in softball and soccer and spent time on many ball fields. Her passion for service spills over into her classrooms, connecting Rockford University students with the International Women's Baseball Center. Her passion for women's sports and service are guiding her future research.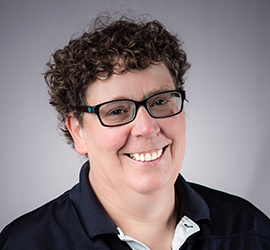 DR. LESLIE HEAPHY,
President
Dr. Leslie Heaphy, is an associate professor of history at Kent State at Stark and a lifelong Mets fan. Her favorite baseball memory is the Mets winning the World Series in 1986. Her projects include a number of books edited/written about the Negro Leagues and Women's baseball. She has been the chair of the SABR women in baseball committee since 1995.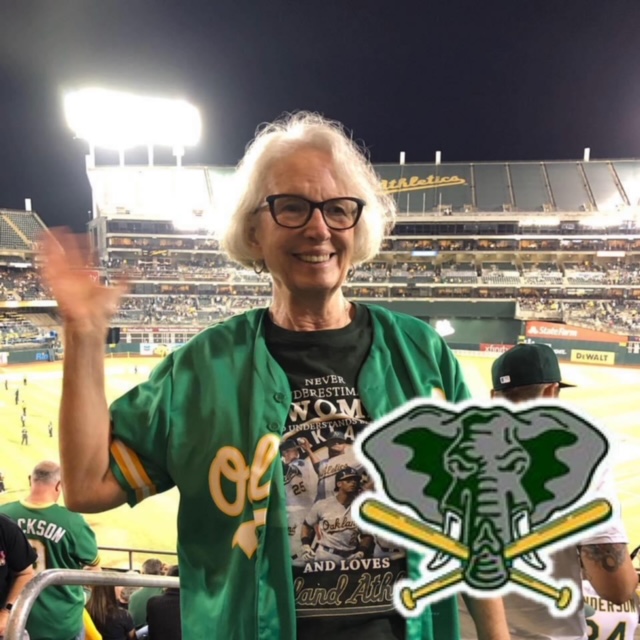 MARLENE VOGELSANG,
Director
I am looking forward to working with the IWBC team on the many exciting efforts that are underway.
Over the years, I have been involved with leadership in my professional associations, The American Teachers Federation, when I taught, and the Special Libraries Association, SLA, during the years I was a corporate library information specialist.  I served in a variety of leadership roles with my local San Francisco Bay Region Chapter of the SLA.  
I am currently the co-chair of the San Francisco/Bay Area Chapter of SABR, and have been involved with Friends of SABR, a committee focused on fundraising/development, and also a committee working on Chapter Standards.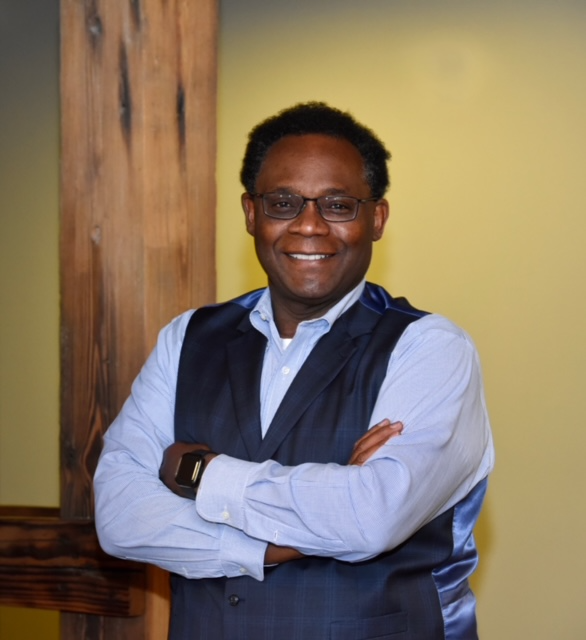 HON. PATRICK YARBROUGH, Ret.,
Director
Hon. Patrick Yarbrough is a retired judge who supervised the Juvenile Division for the 17th Judicial Circuit Court in his hometown of Rockford, IL. He has been a volunteer and director for many organizations dedicated to the safety, welfare and support of children. He is a Die-Hard Chicago Cubs fan who has the framed Ernie Banks autographed certificate to prove it. Patrick is a lifetime member of the IWBC. He has had the pleasure of playing softball at Beyer Stadium many times while attending school adjacent to The Peach Orchard. His passion for the Rockford Peaches has been demonstrated by his participation in numerous Rockford Peaches and IWBC events. It is his honor to be a member of the IWBC team promoting women's baseball around the world. It is also his mission to accomplish the dream of the IWBC and Baseball Museum for all in Rockford, IL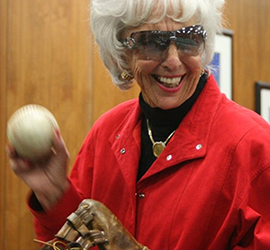 MAYBELLE BLAIR,
Founding Director Emeritus
Affectionately known as "Mae," she is a former pitcher who played in 1948 for the All American Girls Professional Baseball League. She also played in the National Women's Softball League in Chicago in the early 1950s. After baseball she worked for Northrup Aircraft where she became the first female Manager of transportation. She travels the United States speaking on behalf of women's baseball. She's been been featured on CBS Sunday Morning, honored at Fenway Park in Boston, Wrigley Field in Chicago and Angel Stadium in Los Angeles.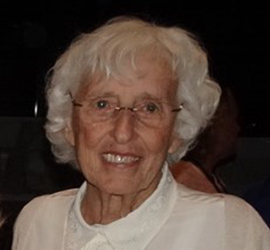 SHIRLEY BURKOVICH,
Founding Director Emeritus
Shirley was a former infielder, outfielder and pitcher who played from 1949 -1951 in the All-American Girls Professional Baseball League. She was signed to play at age 16 and was nicknamed "Hustle" for her boundless intensity on the field, as she filled in at every position except catcher. After baseball she worked for Pacific Bell Telephone for 30 years. She was an active collaborator in different projects of the All American Girls Professional Baseball League Players Association.
JANE MOFFET,
Founding Director Emeritus
Jane was a former utility player who played from 1949 through 1952 in the All-American Girls Professional Baseball League. She was among the most versatile players in the late years of the league. She graduated at East Stroudsburg University of Pennsylvania, received her Masters degree at Rutgers University and worked in education for nearly four decades. "Its funny, I worked in education for 42 years, but people remember me best for baseball".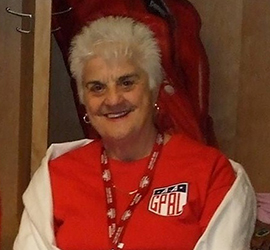 EDE MOODY,
Founding Director Emeritus
While playing fast pitch softball in Kalamazo, Michigan she was recruited by the All-American Girls Professional Baseball League. She graduated from Western Michigan University and is a retired educator, administrator, guidance counselor, and consultant. During her professional tenure she developed and implemented academic and behavioral/classroom management programs at both the state and local levels. She was a former officer of the All-American Girls Professional Baseball League Players Association.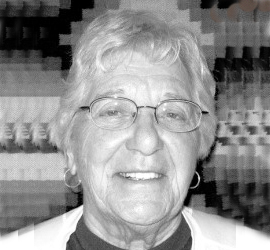 KAREN VIOLETTA KUNKEL,
Founding Director Emeritus
Karen, who earned two degrees from Michigan State University, played in the All-American Girls Professional Baseball League. She was one of the founders of the All-American Girls Professional Baseball League Players Association and was a technical advisor on the 1992 movie "A League of Their Own". Perhaps Karen's greatest achievement in sports was organizing and administering the U.S. Olympic Training Center at Northern Marquette University providing athletes, coaches and the Olympic movement training, research, sports medicine and the opportunity for educational advancement.