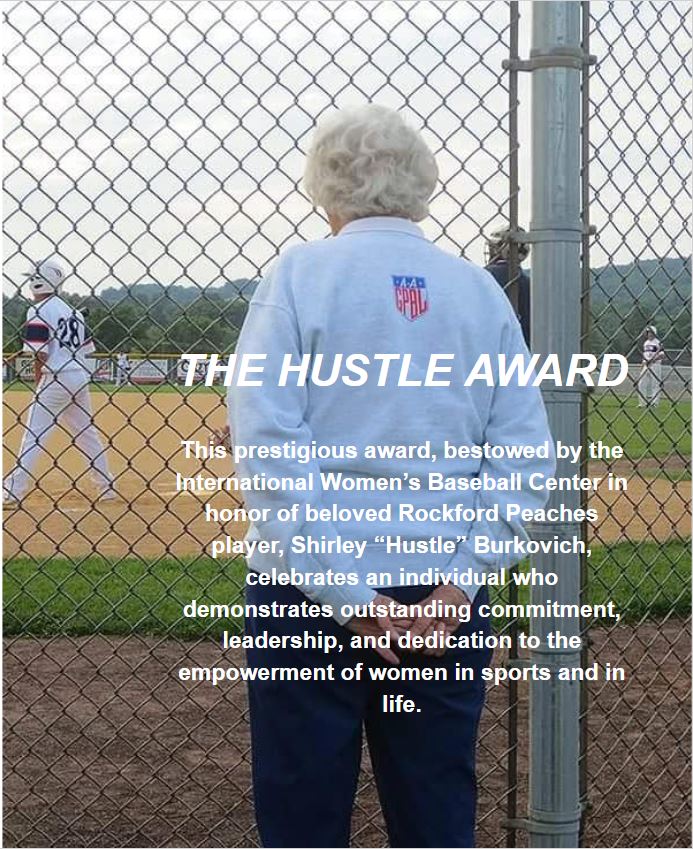 IWBC Hustle Award
Deadline for 2024 Nominations: December 31, 2023.
Nominate someone here!
To honor the loss of one of our beloved co-founders, Shirley "Hustle" Burkovich, the International Women's Baseball Center wants to celebrate people with the same love and passion for the game, who have spent their lives advocating and empowering girls and women in the game we love!
More information about Shirley and the Hustle Award can be found The Hustle Award Page.
Art Contests
Art contests for 2024 have not yet been announced.
In collaboration with the Society for American Baseball Research's (SABR) Women in Baseball Research, the International Women's Baseball Center has often teamed up to sponsor Women on the Diamond Art Contests. Keep an eye out here and on SABR's website for information as it becomes available!