Rockford Peaches Ambassadors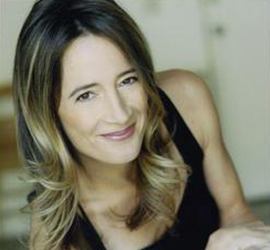 Anne Ramsay was born and raised in Southern California. Graduating from UCLA with a BA in Theater, she then co-wrote and starred in the play Waiting – the piece won critical acclaim, and Ramsay an agent. Television credits include Mad About You, Animal Kingdom, Six Feet Under, Dexter, The L Word, House, Extant, The Scret Life of the American Teenager, Castle, Wizards of Waverly Place, Hart of Dixie, Hawthorne, Close to Home, Related, Without A Trace, Dharma & Greg, and numerous others. Anne has a Screen Actors Guild Award nomination for Best Ensemble in a Comedy Series for her role as Lisa Stemple, the quirky sister in Mad About You with Paul Reiser and Helen Hunt. Movie credits include Class Action with Gene Hackman, Tim Burton's Planet of the Apes, Woman on Top with Penelope Cruz, and of course, A League of Their Own – a life-long feminist and athlete, Ramsay considers being cast in 'League' beyond life-changing – and a true honor.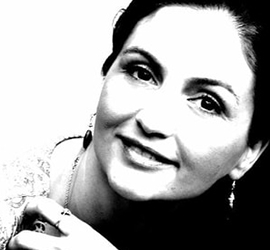 With four decades in Hollywood, Tracy Reiner's talents include writing, directing, and acting. Growing up in New Mexico with family employed by the Atomic Energy Commission led to a lifelong interest in renewable energy, space exploration and quantum physics. At age 8, she moved to Los Angeles with her mother, actress/director Penny Marshall, and stepfather, actor/director Rob Reiner. "It took me a few years to realize my good fortune. It was normal for Mork or The Blues Brothers to show up at my birthday parties." Majoring in the History of Storytelling at Bennington College, she authored several scripts and consulted on studio films. She has worked on scripts for directors Sergio Leone, Francis Ford Coppola, and Garry Marshall. In 1998, Tracy began a career as a moderator and speaker. She was hired by the California Lawyers for the Arts Council to speak on "The Effects of Special Effects." In 2000, referred by director James Cameron's Earthship TV, Tracy spoke to The Korean Institute of Public Administration on "Storytelling Game Design to Feature Film."
 
Tracy is CEO of Manifesto Films, which is expanding the technology of filmmaking optics and consulting on media projects. In 2013, she headed the team that funded and marketed an upcoming dynamic new medical software company. She is currently accepting proposals to consult on International co-productions.
 
Tracy's films include: Valentine's Day, State's Evidence, The Princess Diaries, Riding in Cars with Boys, The Princess Diaries 2: Royal Engagment, Apollo 13, A League of Their Own, Pretty Woman, When Harry Met Sally, Beaches, Die Hard, Big, Jumpin' Jack Flash, and The Flamingo Kid. 
Born and raised in Saskatchewan, Canada, Renee Coleman, Ph.D., now lives in Santa Clarita, California, where she works at developing the art and practice of dream-centered living. Certified as a DreamTender in 1996, Renee earned her Mythological Studies doctorate (with an emphasis on Depth Psychology) from Pacifica Graduate Institute in 2002. Tending dreams with individuals, couples, and groups, Renee endeavors to teach dreamers to navigate through the many twists and turns of the dream-time, using a holistic, embodied, and imaginal approach. Her first book, Icons of a Dreaming Heart: The Art and Practice of Dream-Centered Living is available on Amazon. Before setting up her own practice, Renee worked for many years as an actor and model.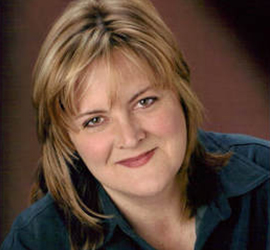 Megan Cavanagh is most recognized as Marla Hooch, from the Penny Marshall movie, A LEAGUE OF THEIR OWN. Other film credits include: Mel Brooks' ROBIN HOOD: MEN IN TIGHTS and DRACULA: DEAD AND LOVING IT. She starred with Tim Allen and Kirstie Ally in FOR RICHER OR POORER (Levinia Yoder). Megan voiced Judy Neutron in The Academy Award Nominated Animated Feature JIMMY NEUTRON: BOY GENIUS, and also did the Nickelodeon TV series. Megan was a recurring character on HOME IMPROVEMENT and her character, Trudy married Al on the last episode Guest star roles include: FRIENDS, WILL & GRACE, JUST SHOOT ME, WEST WING, ER, ROSEANNE and many others. Megan will be performing in MENOPAUSE THE MUSICAL® this summer.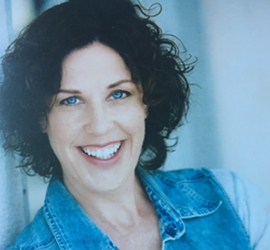 A highly-regarded award winning, creative and strategic industry professional. Patti Pelton has extensive experience both in front of and behind the camera.  Her impressive roster of film, TV and stage experience was launched when she was cast as one of the Rockford Peaches in the classic film A League of Their Own, directed by Penny Marshall.  As an actor, Patti received acclaim and accolades for her stage work, including her first Drama-logue Award for Best Actress in the play Under Milk Wood.  As a producer, Patti was again recognized for her outstanding work with three more Drama-logue awards for the play Never In My Lifetime.  Her short film Women With Beards was an official selection into the Broad Humor Film Festival.  She was also the recipiant of a Daytime Emmy Award for her work as a producer on the web-series Venice the Series. .  In addition, Patti also trained as a stuntwoman in fight choreography and sword work and has worked in various TV shows.
​
In 2005 Patti began an eight-year tenure on the hit CBS television series CSI:NY, as its Product Placement and Clearance Coordinator. With her impressive roster of contacts and resources, as well as her knowledge of production costs and budgets, Patti created hundreds of thousands of dollars of added production value for the series.  It was through her resources and negotiations that she procured technicians, large machinery, forensic machines, medical equipment and built sets for free or at minimal expense.  Her best practices and cost saving measures to help productions bottom line ultimately elevated her to an Associate Producer role.  She later went on to be the Director of Brand Integration at Paramount Studios.
 A Michigan native and transplant from Chicago, Patti currently works in Los Angeles as a Product Placement and Clearance specialist for TV shows and films.  As a key part of the team, her creative and strategic expertise brings value to all stages of the production, including writing, planning, and producing.  Behind the scenes, her role as a legal Clearance specialist provides an important production liaison between the show and the appropriate legal counsel and standards and practices.  In the ever – changing, trendy world of high sought after brands and products, Patti maintains strong relationships with a substantial list of valuable resources for all types of projects and production.  A wide range of her successful creative and brand production efforts can be seen on screen in many departments – from set concepts and design, to props, set decoration and through videoplayback.  Her industry memberships/affiliations include SAG/AFTRA, SDSA, Whose Who Women In Business, Paramount Studios mentoring program and Star Theater Alumni Association.