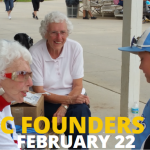 The IWBC strives to promote, preserve, and protect every facet of women's baseball. In doing so, we highlight the achievements of individuals both on and off the field. These accomplishments inspire new generations to learn about women's sports and take part in the game. Shirley "Hustle" Burkovich, the beloved Rockford Peaches player, knew the importance of women's baseball and seized a once-in-a-lifetime opportunity by joining the AAGPBL at just 16 years old. After retirement, she continued to advocate for women's baseball, helping as a mentor and friend to many. She hustled around the field as a utility player. Shirley "Hustle" Burkovich exemplified commitment, leadership, and dedication to empowering women in all areas of baseball and life. In honor of Shirley "Hustle" Burkovich's dedication and passion, the IWBC will award the prestigious Hustle Award to an individual who represents the same values. Each of the nominees excels in their advocacy and empowerment of women in baseball and life. They all represent character and values the IWBC encourages and respects. The IWBC would like to thank the nominees by recognizing their hard work and dedication to women's baseball.
Hustle Award Nominees: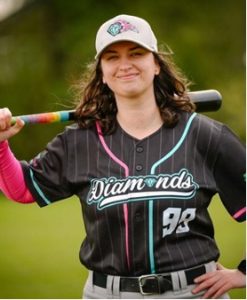 Abi "Batts" Battisto:
Abi "Batts" Battisto co-founded the Leicester Diamonds, a baseball team that encourages women and non-binary people to play baseball. This inclusive team accrued over 40 members in just one year. Battisto is known for her patience, kindness, and enthusiasm. She is always available to help her teammates, new and old. She is passionate about the Leicester Diamonds and strives to make every aspect of baseball fun for all. Battisto's commitment on and off the field earned respect from her teammates, who awarded her their Neil Diamond award for her passion and enthusiasm. Battisto created a welcoming atmosphere, showing her dedication to the sport and her advocacy for women and non-binary people. 
Alice "Ally" Clark: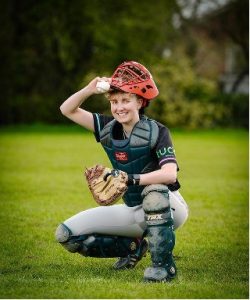 Alice "Ally" Clark, co-founder and general manager of the Leicester Diamonds, champions women, non-binary people, and the LGBTQ+ community in baseball. Clark worked to create an inclusive team for women and non-binary baseball enthusiasts in the UK. Clark dedicates her time to recruiting, training, and empowering players of all abilities. She fights for less experienced players to find a place on the diamond. Her positive attitude warms the hearts of everyone she meets. Clark makes her team a safe space and a wonderful experience for all. Clark liaises with Women's Baseball UK and completed a baseball coaching course to make sure she delivers the best training and coaching possible. She also takes the time to teach children about baseball in the Dinky Diamonds program. She plans to start a youth team to further encourage and educate children. Her teammates notice and appreciate her dedication and commitment to the team and inclusivity in baseball. Clark gives all her time to baseball and shows profound dedication to the sport.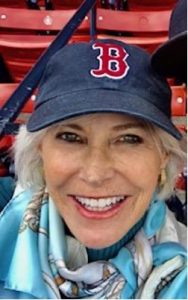 Donna Cohen:
Donna Cohen received her B.A. in Communication Studies from the University of Massachusetts Amherst and her Juris Doctorate from Suffolk University Law School. Cohen values education and serves on the University of Massachusetts Sport Leadership and Administration Advisory Board. She works as a legal counsel and strategic advisor to women breaking gender barriers in sports. She helps clients with personal, professional, and philanthropic needs. With her internationally recognized expertise in gender, sports and society, Cohen often organizes and moderates special events surrounding women and baseball for Major League and Minor League baseball clubs. She works as an advisor to Baseball for All, Inc. as well as a legal and strategic counsel to the International Women's Baseball Center. Cohen was awarded the WBSC international flag and appointed to the WBSC Diversity and Inclusivity Commission for her creation and implementation of the inaugural WBSC Women's Baseball World Cup Trophy Tour. Most recently, Cohen was elected to serve as a Trustee of the National Women's Soccer League Players Association Emergency and Education Fund. Cohen empowers women interested in sports and helps younger generations connect with AAGPBL players. Her devotion and willingness to help makes Cohen a game changer in women's sports.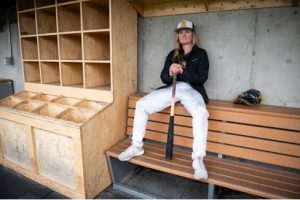 Elizabeth "Beth" Greenwood:
Elizabeth "Beth" Greenwood played baseball for the majority of her life. She played for the University of Rochester where she graduated cum laude with a mechanical engineering degree. She garnered many achievements throughout her baseball career, such as joining all star teams, attending Baseball For All summer programs, and becoming the first girl to play in her little league and middle school teams. Greenwood consistently breaks gender barriers, paving the way for other girls to follow in her footsteps. In high school, Greenwood won the AJ Hinners Sportsmanship Award, Defensive Player of the Year, and an NH Baseball Coaches Association Scholarship. She also displayed great character through Bronze, Silver, and Gold awards in Girl Scouts. For her Gold award, Greenwood wrote Between the Bases: A Girl's Baseball Journey to detail the history of women's baseball in the United States as well as her own baseball journey. Greenwood continued her baseball career in college at the University of Rochester where she became the first NCAA American female catcher. She also made the USA Baseball Top 40 in both 2018 and 2022. Greenwood shows lasting commitment to Baseball For All by advising the BFA board and continuing to volunteer. Alongside her many baseball accomplishments, she also worked as a consultant, stunt double, and extra for Prime Video's series A League of Their Own. Greenwood is continuing her baseball career with an 18-month fellowship for The Phillies. Greenwood endlessly empowers others and fights for equality in sports, showing strength of character.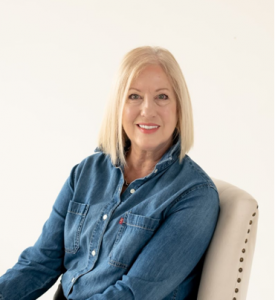 Sheryl Hall:
Sheryl Hall is a retired interior designer and volunteer within her community. She displays an endless drive to support the IWBC and dedication to baseball. Hall works to strengthen the reach of the IWBC and the Rockford Peaches in the Rockford area. She operates the SPoRT Makeup & Apparel brands and devotes her time to designing, advertising, and selling the products. Hall developed and promoted the SPoRT Makeup lipstick used in the Prime Video series A League of Their Own. She worked as a chairperson for the IWBC's Rockford Peaches 75th Anniversary, bringing national and international attention to women's baseball. Hall also co-chaired the IWBC's celebration for the 30th anniversary of A League of Their Own and the MLB Play Ball Clinic. Hall continues to raise awareness for women's baseball and the IWBC through conferences, fundraisers, autograph sessions with AAGPBL players, and press. Her enthusiasm echoes throughout her community. Hall's limitless energy helps promote and empower women in sports.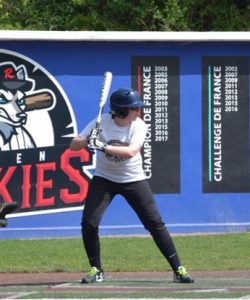 Amanda "Doris" Hocking:
Amanda "Doris" Hocking is an advocate for women, girls, and the LGBTQ+ community in baseball. She started as a player before she began expanding the game and opening doors for women. Hocking founded Women's Baseball UK to empower women in sports as well as encourage women to start playing baseball. Hocking served as the founder and first director of the WBUK, growing the league to consist of 10 teams nationwide. In 2020, Hocking was named general manager of the first Women's National Baseball Team for Great Britain. Hocking also takes time to coach baseball for Young People Cornwall to help those falling victim to crime in the Youth Justice System in Cornwall. She also demonstrated her skill in baseball by becoming the only player to represent the UK for the European Team in South Korea. Hocking won Best Hitter for the Trembley en France Baseball Club in 2019 as well as BSUK Volunteer of the Year in 2022.  She also developed the WBUK Seal of Approval for gender equity in baseball facilities. In 2021, Hocking took a strong stance against the British Baseball Federation's social media campaign, bringing necessary changes to their operation. She continues to advocate for equity in baseball as well as promote women in baseball. Hocking highlights women's baseball efforts by creating digital baseball cards to introduce players to the world. She perseveres in the face of adversity to continue towards her noble goal of educating and empowering others.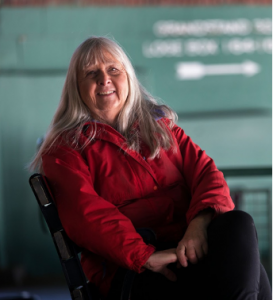 Melissa Ludtke:
Melissa Ludtke became a writer for Time and Sports Illustrated in the 1970's. As a journalist, Ludtke broke through the glass ceiling and fought for gender equality in sports media. She was the only full-time national reporter assigned to the MLB by Sports Illustrated in the late 1970's. During the first game of the 1977 World Series, Ludtke was banned from locker rooms due to her gender. This discrimination put women at a disadvantage when they were not given access to the same interview space as men. Ludtke took Commissioner Bowie Kuhn to court. The Ludtke v. Kuhn case ruled in her favor, giving women equal access and helping women reach their potential in sports media. Ludtke continued to fight for women in sports for decades. In her work as a journalist and advocate, Ludtke won the prestigious Yankee Quill Award for Lifetime Achievement. The Association of Women in Sports Media also awarded her the Mary Garber Pioneer Award. Her advocacy and empowerment of women in sports media was recognized and noticed internationally. Now, Ludtke is in the process of writing her book Locker Room Talk, in which she discusses the federal lawsuit and her experiences. Ludtke worked for decades to help others and fight for equality in sports media, showing her dedication and character.
Founders Day:
Thank you to all of our nominees and everyone who nominated these inspiring individuals. The IWBC appreciates every chance to shine the spotlight on people with a passion and dedication for women's baseball. Join us in celebrating Founders Day on February 22, 2023 at 3pm EST to celebrate, catch up, and announce the Inaugural Hustle Award winner!