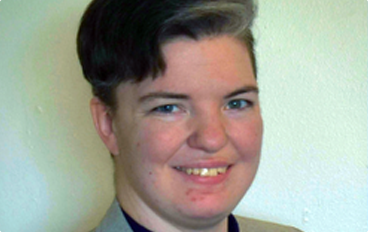 Some of the most effective archives, especially for small organizations, are ones that are put together by the people, for the people. So, while the IWBC has an archivist who is trained in the work, we are always looking to improve our collections by working with our peers in the women's baseball world. Just one aspect of this was shown at the Women in Baseball Conference in 2020 when discussing archiving the history of Black women in baseball.
Work on Collections to Date
As early as 2016, the IWBC has been working to document the materials that we have. Due to the fact that we are all volunteers and that we don't have a physical space to be working with these items, one can imagine how slow of a process this can be. With our archivist having not even decided to become a trained information professional yet, the process was even slower.
Still, in 2019, the IWBC took on a digital archives intern to begin bringing together what we could with the limited resources we have. In 2020, that intern became the official archivist and works on our collections, among other things, in their spare time.
To date, the digitization efforts of the IWBC has created access to three collections and is slowly planning on how to receive, archive, and share the rest of the items we have throughout the world.
Our first fully digitized collection is the Haines Papers, which document the research our archivist did on women's baseball in her university studies and has hopes of being expanded as more research is completed in their career. While there are some items that can't be shared online, communicate with our archivist and she is likely to be able to talk to you about any of these items.
Next, we have the institutional papers of the IWBC. This is just considered our "General Collection" and will grow like our organization does, documenting things like our newsletter and the events that we have held and will hold.
Our earliest digitization efforts were the Pierson Collection, which is a set of items a colleague shared with us back in 2016. While the items have been organized since then, full digitization efforts for optimum access have been on hold as we worked to establish the best way to organize and gain access to the types of tools we needed. As of April 2021, this effort has finally been completed.
In addition to our digitized collections, we have created more "living" documents to help provide resources to those interested in women's baseball and women in baseball. These resources include documenting things like the conference presentations at the annual Women in Baseball Conference and helping connect individuals with active teams around the world.
Our resource pages can very easily become irrelevant, so, if you ever notice something has changed or that we have missed something, please, let us know! Sometimes it is hard for us to keep up on changes, and sometimes we just aren't aware. The best way to keep these up-to-date and useful for the entire women's baseball community is with the help of each other. Please also be patient with us on getting these items updated.
Working as the Community We Are
If we work together as the community we are, we can build things that some of us have only ever dreamed of. Helping us keep items up-to-date and working with us to develop collections and exhibits makes the entire women's baseball community stronger and more visible, which makes our organization and the acceptance of girls and women in the game more concrete.
One of the reasons our digitization efforts have taken a back seat, aside from the crazy year of 2020, was because our archivist and many of our board members focused energy in creating and producing a podcast. This podcast has sat with an array of individuals to have conversations about women's baseball and women in baseball and is another way to document our stories. Step Up to the Sport, our conversation series, is just as important of an aspect of our archives as our physical and digital collections are. So, if you have suggestions about potential guests, please don't hesitate to reach out. These collections are just as much yours as they are ours.
There are several ways for you to communicate with all of us at the International Women's Baseball Center. The easiest way is through any of our social media platforms. We currently reside on Facebook Twitter and Instagram We have a website that we do our best to keep updated with new ways to learn and engage with us. Our Archives also have a YouTube Channel which you can subscribe to in order to keep up with our podcast and other digital content. We also keep a rotating set of links available here
To correspond with us by email, you can contact the archivist directly at
[email protected]
or you can contact the organization at
[email protected]
If you have any suggestions, comments, or updates for us, please consider filling out
this form
so we can address this information.