"A Mile in Her Spikes" Virtual Fundraiser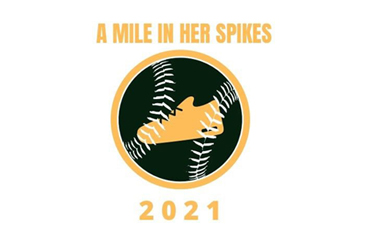 Attention all walkers, runners, and baseball fans: Registration day is here!
Sign up for this year's IWBC Virtual Fundraiser A Mile in Her Spikes, a virtual race starting on July 17th and ending July 26th. Participants will walk, run or bike a mile each day for nine days for a total of nine miles, each mile representing an inning of a baseball game. Each year the chosen theme will honor a different woman in baseball. This year's honoree is Toni Stone (read up on her with SABR's biographical article on her). All registrants will receive information about Stone and women's baseball, distributed each day of the event (July 17-26th), as well as interactive trivia questions for a chance to win an IWBC T-shirt! Registration fees go towards helping the IWBC reach its goals of building a center in Rockford, IL.
Register by June 30 with the early bird price of $9.99. Register after that and receive the regular admission price of $19.99! Just remember to register before July 17 or else you will not be able to sign up for the event. The first 50 to register will be receiving this year's promotional patch! All registrants will be entered for a chance to win a Toni Stone Bobble head. Also available: official A Mile in Her Spikes t-shirts ! Check our Bonfire store for all styles and colors. We look forward to seeing you all on day 1 of the race (July 17th), where we will be announcing LIVE the winner of the first bobble head to kick things off!